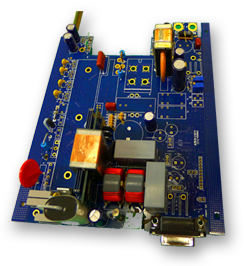 Small Lot PCB Specialists
When you need to produce a small to medium PCB run many larger contract manufacturers see you as an inconvenience rather than a valued customer. If you're not ordering big quantities, you're quickly put to the end of the line. MFG Electronics is different. We thrive on small lot orders—it's what we do best.
Our services include both leaded and lead-free PCB assemblies. We keep separate inventory rooms, kit auditing areas and work floor space for lead-free assemblies. MFG Electronics was one of the first to wave solder complex lead-free through hole assemblies. We've built our reputation over a 22-year span of satisfied customers, solving complex problems in rapid turn-around times the big guys just can't manage.
With us you don't have to crawl through layers of bureaucracy either. Need a quotation? Call me, Dennis Buchenholz at the above number. I'm the CEO of MFG Electronics and I'll see that you get the immediate attention you deserve to get your project under way. (If you can't reach me at work, call me on my cellphone at 617-230-3372.)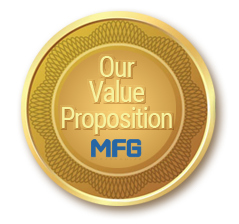 What We Do | How The Customer Benefits — Learn More